Cryptocurrency Use, Increasing Regulations Will Alter the Online Casino Industry in 2018
Published on January 1st, 2018 7:58 am EST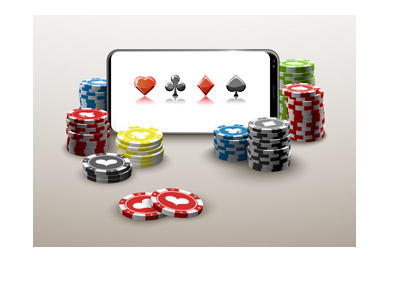 In many ways, the online casino industry is as strong as ever right now.
After all, there are many healthy companies that are currently offering their services to people who enjoy playing online casino games online. In addition, Pokerstars recently threw their hats into the ring, as they now have their own online casino offering as well.
Like in any industry, however, there is constant change taking place, and there are some trends that you need to consider in 2018.
They are:
1) Increasing crypto-currency adoption.
With the surge of interest in cryptocurrencies such as Bitcoin, Ethereum and Ripple, you can safely assume that more and more casinos will start offering the most popular cryptocurrencies as a deposit/withdrawal option.
The benefits for an online casino to offer these cryptocurrencies is obvious, as it will make payouts almost instantaneous and severely cut down on fees for both sides.
Some casinos, such as Bovada, already offer this feature, though others in regulated markets might take longer rolling it out due to regulations.
2) Regulations.
In many markets, regulations dealing with online casinos are getting more complex and restrictive.
Case in point - the United Kingdom market, where online casinos are currently bending over backwards in order to comply with new rules.
What does this mean to you, the consumer?
The actual gameplay will likely not change, though casinos will need to change the way that they tailor and word their offers.
Increased regulations that benefit the consumer are a good thing, though some markets seem to be going overboard. This is definitely something to watch in 2018.
3) Consolidation in the industry.
A major merger was recently announced, as GVC (parent company of partypoker) announced that they would be merging with Ladbrokes Coral.
This is important, as fewer companies in the market means less competition, which likely translates into less lucrative offers for customers.
What you don't want is a market that has only two or three major competitors, as that has a stifling effect on innovation and promotions.
Pokerstars has already said that they are in the market for multiple acquisitions, so don't be surprised if there are more major acquisitions in 2018.