Definition of Pachinko Bonus Game
Click Here To Play The Pachinko Bonus Game!
What does the term "Pachinko Bonus Game" mean? What is meant by the term "Pachinko Bonus Game"?
If you have played the game "Crazy Time", you are aware that Pachinko Bonus Game is one of the four bonus games that are available to be played.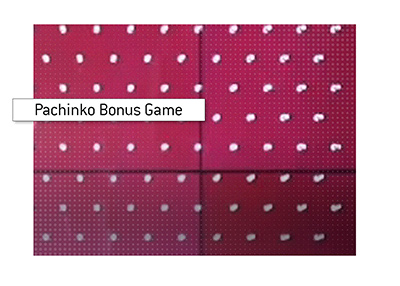 In the Pachinko Bonus game, the host of "Crazy Time" scales to the top of a large wall that is covered in pegs.
At the bottom lie a number of slots, some of which are multipliers, and some of which say "Double".
The host will let the puck go and it will make its way slowly to the bottom.
If the puck lands on "Double", the host will retrieve the puck and let it go again - this time, however, all of the multipliers will be doubled.
When a multiplier is hit, this is the amount that will be paid out to everyone in the game, including any doubles.
The puck can be dropped again and again if it keeps hitting the "Double" slot, up to a maximum of 10,000x.
-
Pachinko is like the real-life version of "Plinko", which is also a popular game on most online casino networks.
There is no strategy involved in the "Pachinko Bonus Game", as you are just sitting back and watching where the puck ends up to see how much money you will be receiving.