Definition of Cage
What does the term "cage" mean in the casino world? What is meant by the term "cage"?
The "cage" at a casino is where all of the cashiers work.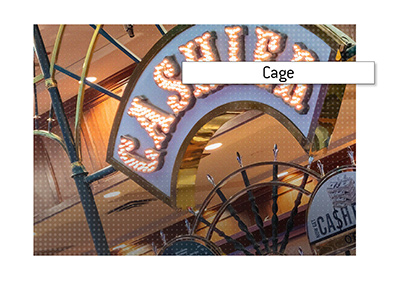 The "cage" is where you:
1) Cash in chips for money
2) Apply for credit
3) Buy tickets to poker tournaments
Let's say that you want to play some blackjack.
In most cases, you will simply take your cash to the table, where the dealer will give you a bunch of chips to play with.
Let's say that you do really well and have a bunch of chips at the end of the night.
In order to cash out, you would head to the cage, where a worker would exchange your chips for cash.
-
A cage is where you would go to cash in checks, apply for credit at the casino and purchase tickets for poker tournaments, to name a few things.
Cages are obviously very well-protected, as there is always large amounts of cash present. There will be reinforced doors, armed security guards and cameras present in the cage at all times.