Definition of Bonus Hunt
What does the term "bonus hunt" mean in the world of online gambling and Twitch.tv streaming? What is meant by a "bonus hunt"?
If you have watched a Twitch.tv gambling streamer such as Roshtein, you have likely heard the term "bonus hunt" being used.
In fact, Roshtein does a bonus hunt nearly everytime that he streams.
-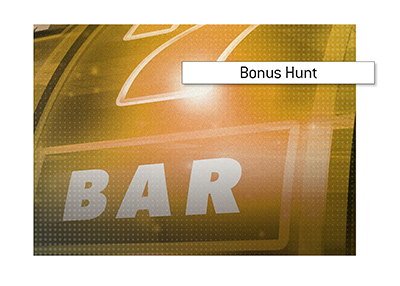 One of the ways that online slot machines pay out customers is via free spins.
The more you play, the more free spins that you will earn.
These free spins are considered bonuses.
With a streamer like Roshtein, he will play slot machines until he wins free spins.
This is calling "hunting", as he is "hunting" for bonuses (in the form of free spins).
Once he earns free spins, he will move on to the next slot machine and attempt to earn free spins there as well.
-
Over the course of a long session of gambling, a streamer like Roshtein will usually have 100+ "bonuses".
At this point, he'll go through and play his free spins, one by one, until he is done.
These bonuses usually cost quite a bit to earn, so the game is seeing if the free spins will return his bankroll to where it was at before he started the hunt.
In some cases, streamers will fall short and end up losing money, and in other cases, they'll post big wins.
This is the "bonus hunt".