A Look at Why Certain Countries Are Disallowed on Online Casino Sites
Published on March 4th, 2018 2:24 pm EST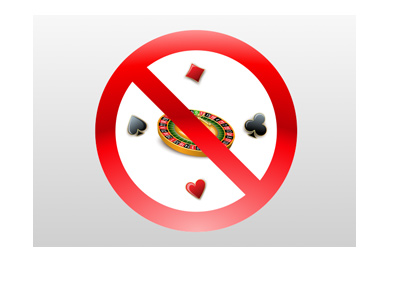 So you have found an online casino site that looks really good and offers a very appealing first deposit bonus offer - you go to sign up for the site and are told that people from your country are not allowed to play on the site.
What gives? What if you use cryptocurrencies? Shouldn't people from any country be allowed to play on any site?
There are multiple reasons why sites choose to ban people from certain countries.
The most common - people from your country are banned from playing at online casinos due to current laws in their country.
For instance - aside from people who reside in New Jersey and Delaware, online casinos are not legal in the United States. This is due to federal law and many (but not most) online casinos will not allow anyone from the United States to sign up on their site, especially if these sites are licensed in other markets. There are sites that will cater to people from the United States, though these are unregulated and you won't enjoy the protections that are afforded to people who play on regulated sites.
Many other countries throughout the world have anti-online gambling laws on their books, and in most cases, people in these countries will not be allowed on online casino sites (unless they are state-sponsored sites or unregulated).
Another common reason why people from certain countries are banned - fraud.
This is obviously unfair to those who play by the rules, though there are certain countries that are rife with players who are trying to cheat the system, and in many cases, online casino sites will choose to simply outright ban the entire country from playing on their site. Again, this isn't the fairest policy in the world, though many sites simply don't want the headache. Or, in other cases, these sites will change the terms of their initial bonus in order to prevent fraud from taking place.
-
A quick Google search will be able to tell you whether or not your country has anti-online gambling laws on their books or not.
In some countries (such as the United Kingdom), sites must be licensed in order to welcome customers from the United Kingdom.
In some countries (such as Canada), there are no real laws on the books (or, at the very least, these laws are outdated) and people aren't prevented from playing on sites across the world.
In some countries (such as the United States), there is a good chance that you will be outright banned from playing on online casinos, unless you are living in a state that has legalized online gambling, or unless you are playing on an unregulated site.
-
In short - if your country has been banned from playing on a certain site, there is probably a very good reason for it.