25-Year-Old Won $38.7 Million Jackpot in 2003
Published on October 27th, 2020 2:25 pm EST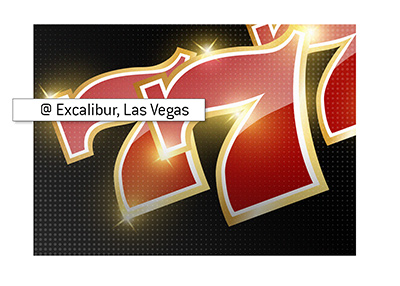 It was an unseasonably cool March weekend when a 25-year-old software engineer from Los Angeles rolled into Las Vegas.
The unnamed software engineer made the 3-hour drive from Los Angeles to gamble a little and watch "March Madness", the annual NCAA basketball tournament.
It was going to be the typical weekend in Las Vegas - sports, drinking and some gambling.
This 25-year-old software engineer decided to blow some time. He decided to gamble a bit of money on a slot machine at the Excalibur hotel, which was touting an unthinkably large jackpot of nearly $40 million.
This engineer gambled some money and didn't win initially; not that he was expecting to.
This engineer decided to plug some more money (three $1 coins to be exact) into the machine, and his life changed in the blink of an eye.
The progressive Megabucks Jackpot, which is linked to hundreds of other slot machines in Nevada, hadn't been won for almost a year, so the prize was enormous.
The machine flashed the life-changing news - this engineer had just won $38.7 million instantly.
After making sure that he wasn't dreaming, the engineer consulted with employees of the hotel, and the jackpot was confirmed.
Now, the money wasn't received in a lump sum. Instead, the casino paid out the engineer over the course of 25 years, assuming that a small lump sum payout wasn't negotiated. This is standard practice.
-
Still, to this day, the $38.7 million jackpot paid out at the Excalibur in 2003 remains the largest ever slot jackpot.