Legendary Las Vegas Performer - Frank Sinatra
Published on January 29th, 2021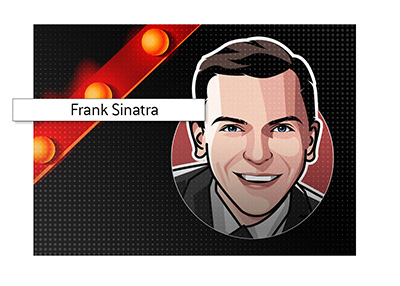 Frank Sinatra is perhaps one of the most interesting characters in American history. He was a singer, an actor and a producer who left his legacy imprinted on millions.
Despite never learning how to read music, Sinatra was performing professionally even as a teenager. He joined multiple singing groups like the 3 Flashes, the Harry James band and Thomas Dorsey. It wasn't until World War II that Sinatra would truly be popular for the first time. Yet this wouldn't last, as his popularity fell after the war.
Despite the slump in between 1946 and 1952, Sinatra experienced a revival after signing for Capitol Records. He rose in popularity before becoming discontent with the label and forming his own - Reprise Records. It was with this label that he would continue releasing successful musical hits.
Through all of this musical activity, Sinatra was involved with other affairs. His romantic life could take a book of its own, while he won an Academy Award for From Here to Eternity. He also starred in films like The Man With The Golden Arm and The Manchurian Candidate. While his film career was never as prolific as his musical one, Sinatra still left an impact.
Sinatra didn't stop there. He was publicly involved with supporting political candidates like Franklin Roosevelt and John F. Kennedy. Yet, he was also under surveillance from the FBI for ties to the Mafia, especially during his time and investment in Las Vegas.
Sinatra's full biography could fill up multiple novels, being one of the most productive and intriguing men ever. From a small Italian-American family to one of the most famous men in the world, Sinatra knew how to garner attention. Whether it was with his voice, his acting or his looks, Sinatra deserves his place as one of the great entertainers in history.
--