Legendary Las Vegas Performer: Elvis Presley
Published on February 1st, 2021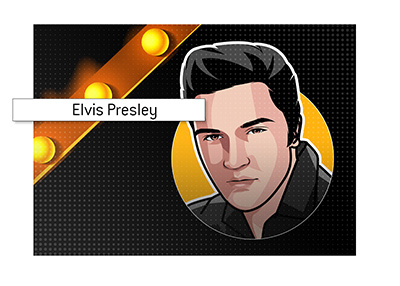 Elvis Presley is one of the most famous American icons of all time. On account of his influence on the field of music, he became known as the "King of Rock and Roll" or even just "the King". Elvis even appeared in movies like Love Me Tender and How Great Thou Art.
Despite an early life of shyness and reluctance to sing in front of people, Elvis started getting popular in high school thanks to his looks and hidden musical talent. This led him to sign with Sun Records. As Elvis got more exposure due to his sounding "like a Negro", his popularity grew. In 1956, he made his first TV appearance and rocketed up from there. People loved his appearance, his sound and his live performances.
Elvis' career was briefly interrupted by being drafted into the U.S. Army for 2 years. It was here that he met his future wife Priscilla Beaulieu. Upon his return from the military, Elvis started his film career. While his acting was never lauded, his music that accompanied the films he was in were loved by many.
With Elvis' fame came a myriad of issues later on. His health was deteriorating as the 1970s started, overdosing on barbiturates (despite his earlier meeting with President Richard Nixon about his approval of the war on drugs). Despite this failing health, he continued with many live shows until finally he died on August 16th, 1977. While the initial autopsy said no drugs were involved, later studies suggested just the opposite, with codeine pills and polypharmacy being likely.
It was because of the King that the guitar became the symbol of Rock and Roll. Elvis' different style in both voice and looks left its mark on the genre for a long while, bringing with it the realization that musicians could be so popular as to have actual power.
There's a reason that Presley has remained the best-selling solo artist to this day; everyone has to hail to The King.
--