More Than a Star - Lady Gaga
Published on February 6th, 2021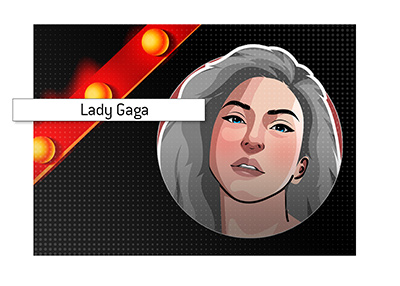 If the name Stefani Germanotta doesn't mean anything to you, perhaps her alias of Lady Gaga might. Over the course of the 2000s and 2010s, she has become one of the world's most famous and successful musicians.
Gaga was introduced to music from the very beginning, with her mother having her take piano lessons. She played open mic nights and went to school for singing and acting. However, it wasn't until 2008 that she actually managed to break onto the worldwide scene.
Her debut album The Fame became number 1 in Austria, Canada, Germany and the UK. "Just Dance" and "Poker Face" were the singles that really shot her to the top. She would continue being a major pop icon for the next decade, with "Born This Way", "Edge of Glory" and "Shallow" (from A Star Is Born) all receiving massive sales numbers and acclaim.
In 2018, Gaga announced a 2-years residency at the MGM Park Theater in Las Vegas, named the Lady Gaga Enigma. Interestingly, there were 2 different types of shows in this residency: Enigma focused on her biggest hits, while Jazz and Piano were more stripped-down versions of her songs.
Lady Gaga has always tried different elements to her song and style. They deal with elements of fame, sex, violence, self-empowerment, freedom and so much more. She has shown up at various award shows in extremely outlandish outfits like a meat dress in 2010, an outfit made of plastic bubbles and even an outfit made of Kermit the Frog dolls.
Not only a singer, Gaga has also funded the Born This Way Foundation to help empower youth and prevent bullying. It is actually incredible how far she has risen over the last 2 decades and it shall be interesting to see how long she can last at the top. Regardless of that time length, she has already made her mark on the musical world.
--