Brightest Vegas Stars - Britney Spears
Published on February 8th, 2021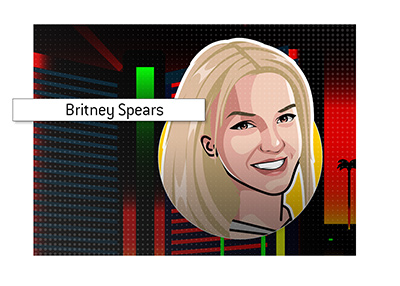 Britney Spears is one of those figures that touched just about everyone with her music during the late 90s and early 2000s. Her influence on the field of pop led her to being nicknamed the "Princess of Pop".
Spears signed with Jive Records at the age of 15, with her first 2 albums absolutely rocketing to the top. ...Baby One More Time (1999) and Oops!... I Did It Again (2000) became two of the best-selling albums of all time. Spears almost single-handedly revived teen pop in the 2000s, having complex choreography and sexual moments in her music videos (such as when she kissed Madonna in the 2003 MTV Video Music Awards). However, she started suffering from personal anxiety, domestic issues with husband Kevin Federline, and hounding by paparazzi. This led her to release only one album and go on a break from the public eye while she went into a drug rehabilitation center.
After her public absence for a while and comeback on The X Factor, Spears announced a 2-year concert residency at Planet Hollywood Resort & Casino in Las Vegas, titled "Britney: Piece of Me". The show continued over 2014 and 2015, with over 100 shows being performed. It was then announced that she signed for 2 more years in Vegas, where she would play until December 31st, 2017. Her last show brought $1.172 million, setting a new box office record for a single show in Las Vegas.
Spears announced an indefinite Vegas hiatus after her father suffered a near-fatal colon rupture in 2019, while she also struggled over her conservatorship. Where she will go from here, nobody quite knows. But her influence on the field of pop cannot be undersold.
--