The Highest-Grossing Concert Residency of All Time - Celine Dion - A New Day...
Published on February 9th, 2021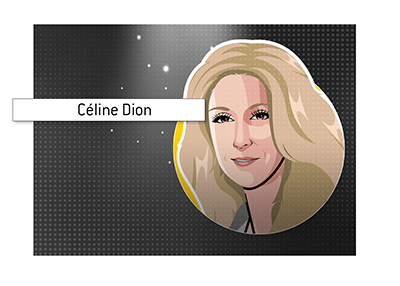 Celine Dion is a Canadian singer and one of the best-selling artists of all time. Despite initially not speaking English, she managed to hit worldwide fame after signing for Epic Records in the US.
One of Dion's earliest breakthroughs was when she represented Switzerland at the 1988 Eurovision Song Contest, winning in Dublin. It wasn't until 1990 that Dion actually managed to start singing in English with her first single Unison.
The 1990s would turn out to be a ridiculously productive time for Dion, as she would release and promote 13 different albums over the decade. These included both English and French albums like Falling into You, The Colour of My Love, D'eux and S'il suffisait d'aimer. This productivity, combined with the diagnosis of esophageal cancer in her husband Angelil led her to take a hiatus for the year 2000.
In 2002, Dion announced a 600-show contract to appear at The Colosseum at Caesars Palace in Las Vegas. It was called A New Day... and some thought it was a risky business choice. It turned out to be a brilliant maneuver, as it regularly sold out until the end of the show in 2007. She would return to Vegas in 2010 for another show contract, this time called Celine. This show would last up until 2019, with a brief interlude between 2013-15 to spend time with her dying husband.
Celine Dion has not only experienced fantastical success with her Las Vegas shows, but she has also introduced the world to francophone music, which had previously struggled to break into the English-speaking market. A New Day... remains the highest-grossing concert residency of all time. Truly, Dion deserves her place as one of the best-selling artists in the world and of all time.
--