An Engineer and Business Magnate Elon Musk is Building Tunnels Under Las Vegas
Published on February 15th, 2021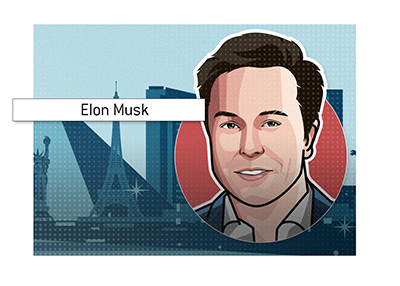 Elon Musk might be one of the most famous billionaires on the planet right now. An engineer and business magnate, he has founded and is the CEO of many different companies like SpaceX, Tesla, The Boring Company and more. In January of 2021, he became the world's richest person, surpassing Jeff Bezos.
Musk first got his introduction to the business world through internships in Silicon Valley while he attended university in Ontario and later Pennsylvania. He dropped out of Stanford in order to found a software company called Zip2. He sold his shares in the company before moving onto focus one PayPal, which would be acquired by eBay in 2002. His payout from these ventures led him to become involved in both SpaceX and Tesla, Inc., which are probably his 2 most well-known ventures in the modern day.
Musk's first involvement in Las Vegas came with The Boring Company, which constructs tunnels. It was announced in 2019 that The Boring Company would be working on government-sponsored programs to build tunnels around the city, allowing visitors to travel around underground. More tunnels are planned underneath the Las Vegas Convention Center. It is planned that Tesla Model 3 and Model X electric cars will transport 1200 passengers per hour through these tunnels. Future plans are said to be in place for transport along the Strip and McCarran International Airport, although nothing concrete has been settled yet.
Elon Musk seems set to continue his business ventures so long as they keep making money. How far these businesses and ventures like SpaceX will go is yet to be seen. However, Musk seems determined to remain in the spotlight.
--