Macau Generates About 7 Times the Amount of Revenue as Las Vegas
Published on February 23rd, 2021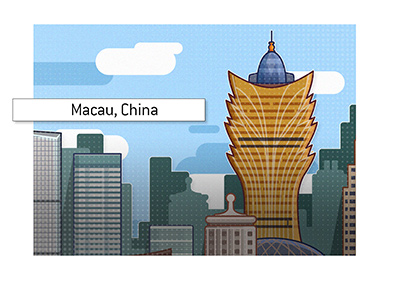 Las Vegas has been seen as the world capital of gambling in the West for a very long time. It's famous Strip is typically what comes to people's minds when they even think of the world "gamlbing". But recently, there's been a new competitor in the world of gaming and gambling: China's Macau.
One of the most stunning statistics that many people might find out is that Macau actually has a larger revenue stream than Las Vegas, but it's not even a close one. Macau generates about 7 times the amount of revenue as Vegas. This, despite being less than a third of Vegas' physical size.
Part of the reason that Macau has so much revenue is the sheer amount of Chinese that travel to the city. Baccarat is by far the most played game in Macau, compared to the vast amount of slot machines that one will find in Las Vegas.
The 2 cities have actually developed in different fashions, with Macau being a serious spot for gamblers and Las Vegas becoming an entertainment zone. You'll find theatres, ziplines, acrobat shows and more in Vegas, while Macau has mostly hotels, casinos and some museums about the region. The focus is much more on gambling rather than the wider entertainment. People are much more likely to stay in Las Vegas overnight for reasons other than gambling, while the same is just not true in Macau.
Gamlbing has been prevalent in Macau since the 1850s when the Portuguese legalized it. Ever since, it has grown to a wild amount and deserves the nickname "Monte Carlo of the East". For those who are serious about their gambling, there is no better place to visit than Macau.