Wonderful and Strange Performances - The Blue Man Group
Published on March 9th, 2021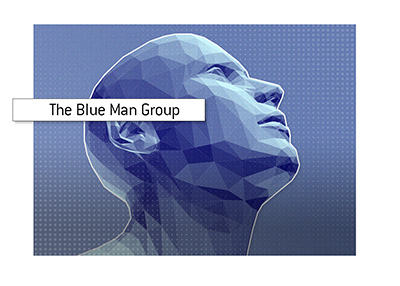 The Blue Man Group is a performance company that was formed in 1987. They have performed all over America, Europe and even as far as Japan. They perform onstage with all sorts of music and art on display, representing various themes depending on the show.
The group was originally formed by three friends: Christ Wink, Matt Goldman and Phil Stanton. This core of three would become an integral part of the Blue Man Group performances and continues to this day. Only three Blue Men perform in each show, with none of them ever speaking. There are a variety of other themes that can be found in Blue Man Group performances. Information overload, science and technology, outsiders and more are all some of the abstract concepts that the Blue Man Group seeks to integrate into their acts.
There are only permanent shows in Berlin, Boston, Chicago, New York City and Las Vegas. The group has bounced around various Vegas casinos and hotels over time, starting with Luxor from 2000 to 2005. From 2005 to 2012, they performed at the Venetian Resort Hotel Casino before performing for 3 more years at the Blue Man Theatre at Park MGM. Since 2015, they have performed at the Luxor Hotel and Casino, continuing to entertain, interact with and perform for the crowds that visit.
In 2017 Cirque du Soleil bought the Blue Man Group and announced plans to expand the performances to a larger audience (specifically the Chinese market). How such an expansion will go and whether or not it will work shall be interesting to see. One thing is for sure: the Blue Man Group will continue their wild, wonderful and strange performances so long as there are people willing to see them.