One of the Best Selling Artists of All Time - Tina Turner
Published on March 10th, 2021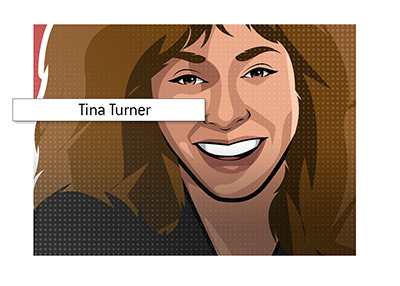 Tina Turner is one of those interesting people that started as a successful singer as a musical group before going on and achieving even more success as a solo musician. She has become one of the best selling artists of all time and has 12 Grammys to her name.
Turner's birth name is Anna Mae Bullock, but she adopted her current name when she was introduced as one of the vocalists of Ike Turner's Kings of Rhythm. In her first 10 years with Ike, Tina Turner found a lot of success in the R&B scene.
The pair were not to last, however, and by 1976 Ike was burdened with a cocaine addiction. He left the duo, leaving Tina to become a solo artist. The initial period of this solo career was tough, but Tina would reach new heights upon the release of her cover of Al Green's "Let's Stay Together". This success was followed by hit after hit, with "What's Love Got to Do with It" coming in at number 1 on the Billboard Top 100 in 1984. The 80s to 2000 was her period of greatest success.
It wasn't until 1969 that Tina first performed in Las Vegas, being signed for the success of the albums Outta Season and The Hunter that year. It wasn't until Turner became a solo artist that she would consistently return to Sin City, leading a variety of cabaret shows at Caesars Palace.
Turner has still made some music, notably the Kygo remix of "What's Love Got to Do with It" in 2020. However, for the most part, Turner is relaxing in her new home of Switzerland and releasing memoirs and films about her extraordinary life.