Center for Gambling in Las Vegas - The Bellagio
Published on March 13th, 2021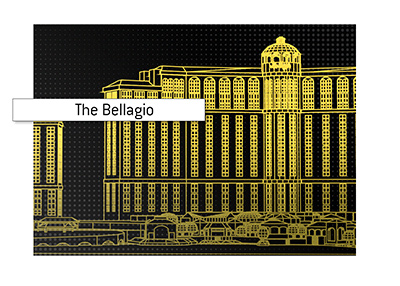 The Bellagio Hotel & Casino is one of the most iconic in Las Vegas. The Bellagio Fountains that spray in front of the building are featured in just about every film, TV or other montage about the city.
The Bellagio was actually only opened fairly recently, on October 15, 1998. It almost immediately became an MGM property in 2000. The Fountains of Bellagio are primed to spray with a variety of musical performances, including "Time to Say Goodbye" by Andrea Bocelli, "Your Song" by Elton John and "My Heart Will Go On" by Celine Dion. There are a variety of restaurants inside the resort, including the Picasso, which has 2 Michelin Stars to its name.
Of course, it is still a center for gambling. Many poker players like to call it "The Office" due to the high table limits. There are sports bettings sites, 2,300 slot machines, and table games like roulette, blackjack, craps, baccarat and pai gow. It is hard to not find some sort of game in this humongous place of gaming and gambling. Those who want some privacy to their games may also investigate the Club Prive, which is part of that high limit area mentioned before.
You will find restaurants, a casino, an art gallery, a conservatory and, of course, the famous Bellagio Fountains at the Bellagio Hotel & Casino. It is hard to fathom just how much this spot offers. What is not hard to fathom is what a great addition this building and resort has been to the Las Vegas lineup.