Venetian Experience With Gaming Elements of Macau
Published on March 17th, 2021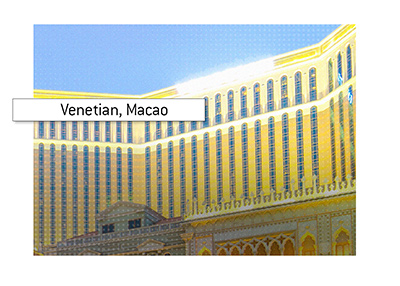 The Venetian might be one of the most famous casinos in Las Vegas. What many people don't know is that there is another just like it across the world. The Venetian Macao is the second largest casino in the world, adding once more to the gaming reputation that Macau has gathered over time.
It is hard to fathom how large this resort and casino actually is. Not only is it the largest single structure hotel building in Asia, but it is also the seventh-largest building in the world by floor area. Modeled after the famous European city, there are indoor canals and gondolas. The Venetian Macao was officially opened in 2007, with its own 15,000-seat Cotai Arena for entertainment and sports events. Tennis, boxing, concerts and more can all be found at this hotel and casino.
The casino itself can be divided into 4 different gaming areas, each with their own themes. These themes are the Golden Fish, Imperial House, Red Dragon and Phoenix. There are a whopping 6,000 slot machines and 800 gaming tables inside the casino. For premium members, there is a club called Paiza Club. This club offers private gaming rooms that are named after different regions in Asia like Yunnan, Hong Kong and Singapore.
If you thought the casinos in Las Vegas were large, clearly they cannot compete with this giant. Anyone looking for a Venetian experience with the gaming elements of Macau might just be tempted to look at the Venetian Macao.
.