Sun City is One of the Most Popular Destinations in South Africa
Published on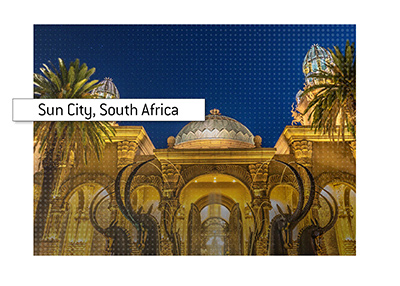 South Africa might not be the first location that comes to mind when people think of gaming. It doesn't have a Las Vegas, Monaco or Macau that attracts hundreds of millions from around the world. What it does have, however, is Sun City.
Located near the city of Rustenburg in the North West Province of South Africa, Sun City acts as both a vacation resort and casino. It was officially opened in 1979. Interestingly, South Africa's apartheid government claimed that it was in its own country, called Bophuthatswana. As such, it could provide entertainment and gambling that was otherwise illegal in South Africa. Despite this "country" not being recognized by any other, Sun City still became a popular holiday destination.
In the post-apartheid era, Sun City has continued to remain a destination for entertainment and relaxation. There are 4 different hotels at the resort: The Soho Hotel, the Cascades Hotel, the Cabanas and the Palace of the Lost City. The casinos in these hotels can vary. The Palace at the Lost City, for example, has an exclusive salon prive. Meanwhile at the Soho Hotel (formerly known as the Sun City Hotel or The Main Hotel), there are both smoking and non-smoking casinos to win money at. Card games, roulette and slot machines are all available in each, allowing for anyone to take part in the games.
There is a reason that Sun City has remained one of the most popular destinations in South Africa since its opening. Gambling, golf, concerts and other entertainment are all available here. One only has to take the first step and travel there to experience this glamour.