Cirque du Soleil as Performed in Las Vegas Since 1993
Published on April 1st, 2021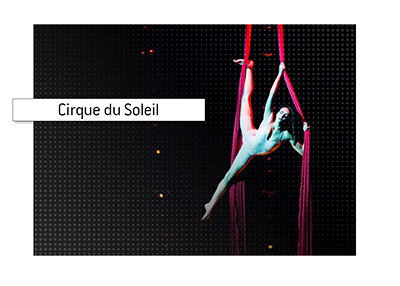 There isn't a more famous performing troupe today than Cirque du Soleil. The Montreal-based entertainment company performs evermore impressive circus performances all over the world, with a permanent location in Las Vegas.
Cirque du Soleil actually started off as a financial failure in Canada in the 1980s, with the performances not attracting anywhere near the amount of money they needed. However, by the 90s, the company was rapidly expanding. It wasn't until Cirque du Soleil displayed their Nouvelle Experience in 1993 that they found large-scale success. This would lead to more expansion over the 90s, including performances in London and Paris. Even Japan was toured in 1994.
Over the 2000s, the growth was even more rapid. More and more shows were opened, with more and more locations across the world experiencing them. Zaia (2008) in Macau, China, Joya (2014) in Mexico and Septimo Dia - No Descansare in 2017, aimed at South American audiences.
Cirque du Soleil has performed in Las Vegas since 1993, with the first permanent show being Mystere. This would be followed by the shows O in 1998, Zumanity in 2003, Ka in 2004, The Beatles Love in 2006 and Michael Jackson: One in 2013. These shows are the permanent ones located in Vegas, but are by no means the only ones. Pop-up shows have appeared over the years in coordination with different locations and events.
Cirque du Soleil was hit hard by the COVID-19 pandemic, having to lay off 95% of their staff and being $1 billion in debt. In November 2020, it was announced that Cirque du Soleil was going to be sold to Catalyst Capital.
It is a shame to see such a fantastic entertainment company struck so hard by the pandemic. One can only hope that it will continue to put on such fabulous and fantastical shows in the future, both in Vegas and around the world.