Built Over a Century Ago - Casino Estoril
Published on April 7th, 2021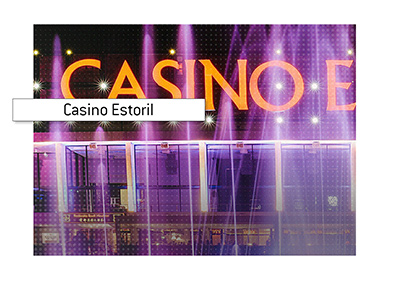 Fancying a trip to Portugal, but still want to get some gaming in at a classy place? Look no further than Casino Estoril, the largest entertainment complex in Portugal and even one of the biggest in Europe.
Casino Estoril was built over a century ago, in the early 20th century as a venture of Fausto Figueiredo. It was expanded in the 60s before being acquired by Hong Kong businessman and billionaire Stanley Ho in 1987. Supposedly, there's even a history of intrigue about the casino, with spies and other adventurers during World War II. This is where Ian Fleming's Casino Royale inspiration came from.
The size of the Casino Estoril is most certainly impressive. There are over 1,000 slot machines available for those looking to play both low and high stakes. Game tables dot the area, allowing for roulette, blackjack, banca francesa, punto banco, baccarat, and of course, poker. For those wanting a break from gaming and gambling, they could take a peek at the nearby entertainment venue Salao Preto e Prata.
But Casino Estoril has even more to offer than that. Fans of art can visit a gallery that has top-tier permanent paintings and sculpture exhibitions. An auditorium allows for concerts to entertain guests, while the Estoril Mandarim will even allow visitors to taste some of the finest Chinese food to ever be made in Portugese history.
Portugal might not be first on the list of all those looking to visit casinos. But the Casino Estoril must certainly make it on that list somewhere thanks to the sheer amount of quality that it offers.