Gaming on Native American Land - Foxwood Resort Casino
Published on April 8th, 2021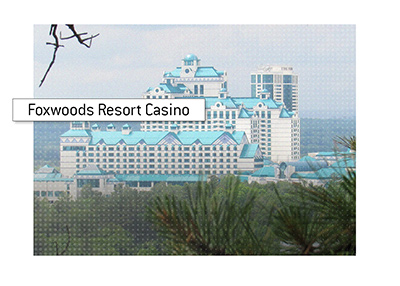 One of the more interesting resort casinos that one looking for entertainment can visit is the Foxwoods Resort Casino in Ledyard, Connecticut. This location is owned and operated by the Mashantucket Pequot Tribal Nation on their reservation.
The Mashantucket Pequot Tribe gained legal control of their reservation in 1986, as they moved forward with their developments. A high-stakes bingo hall was all that originated at the location, but it expanded over time.
This resort actually covers a rather huge area, totalling at 9,000,000 sq ft (840,000 m2). There are actually 6 different casinos located on the property, offering all the types of gaming that you could normally request. There are 3,500 slot machines to choose from, both low and high stakes. Then there are the 250 tables offering blackjack, baccarat, poker, craps, pai gow and 17 other variations of games. You can even access these games through a fancy service called Foxwoods ONLINE. Then there are games of race betting, bingo and keno offering different ways to win money.
But gaming and gambling aren't the only events or activities here. Mixed martial arts events have taken place here since 2014, with other restaurants offering spots for people to fill up in between games. These include big names like Hard Rock Cafe and Guy Fieri's Foxwoods Kitchen + Bar. There are even rides available for those at the resort, like the HighFlyer Zipline and Monza World-Class Karting adventures.
It isn't every day that you get to go gaming and support Native American communities at the same time. Thus, there is something extra appealing about the prospect of spending time at the Foxwoods Resort Casino.