Phil Hellmuth - 15-Time Bracelet Winner
Published on April 10th, 2021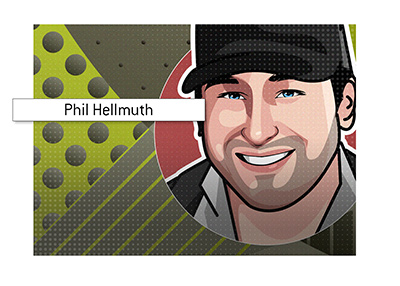 Phillip Jerome Hellmuth Jr. is one of those poker players who has had a pretty darn good career so far, but hasn't exactly revolutionized the game. The thing is, he hasn't had to. Being 21st on the all-time money list, he seems to have done just fine for himself.
Hellmuth had a troublesome adolescence before attending the University of Wisconsin-Madison for 3 years. However, he would end up dropping out to go "all in" on the poker playing. His first in-the-money finish would come in the 1988 World Series of Poker, coming in 33rd. This would set off nearly 2 decades of top placed finishes for the Wisconsin native.
Hellmuth has won a total of 15 bracelets at the World Series of poker, with 13 of those coming in Texas hold'em style tournaments. At 24 years, Hellmuth became the youngest player to win the Main Event of the World Series of Poker (WSOP) before that record was broken 2008.
One of the major issues that might stain Hellmuth's legacy somewhat is his reputation as a "poker brat". He is notorious for showing up at the table long after the game begins, while he was engaged in controversial (and needless) confrontations on NBC's Poker After Dark. In the 2008 WSOP, Hellmuth openly berated Cristian Dragomir until he got a 1-round penalty (which was later overturned).
Phil Hellmuth is a successful poker player, but his legacy will be up in the air at some point. He has made a lot of money over a very long time, but his reputation for acting rather immaturely at the poker table won't paint such success in the light that it might otherwise deserve.
--