Phil Ivey - One of the Best Poker Players in the World
Published on April 12th, 2021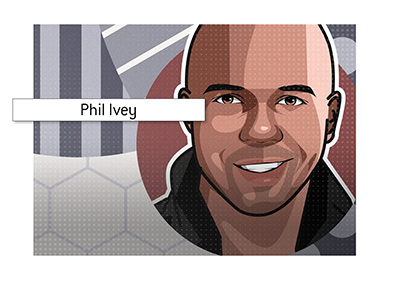 Phillip Dennis Ivey Jr. is regarded by many in the world of poker as perhaps the best all-around player in the world. Having been inducted into the Poker Hall of Fame in 2017, he has won 10 World Series of Poker (WSOP) bracelets and a World Poker Tour.
The California-born man started his poker journey playing in New Jersey, where he was raised. He even picked up the nickname "No Home Jerome" thanks to the fake ID card he used to play in Atlantic City. He picked up another nickname in 2002 after winning a fantastic 3 WSOP bracelets; "The Phenom".
Ivey isn't just a one-trick pony either. He has won bracelets in H.O.R.S.E., S.H.O.E., Mixed, Eight Game Mixes and other events. He was the youngest to ever win 10 WSOP bracelets, with another record for most bracelets at non-WSOP events. Because of all this success, both inside and out of the World Series of Poker, Ivey has even picked up another nickname that gives a favourable comparison. He has been called the "Tiger Woods of Poker". Being considered the Tiger Woods of anything is a good look, especially for a game that can have so many wild outcomes as poker.
Ivey became embroiled in a legal dispute with the Borgata Casino in Atlantic City in 2014, which accused him of cheating at baccarat. Over 6 years, they went back and forth before eventually coming to a settlement in 2020.
Ivey might not yet be at the top of all record lists for poker. However, if he keeps up the rate at which he is winning different tournaments all around the world, there is plenty of reason to believe he can get there.
--