Luxury Hotels, Cafes, a Casino and Nice French Coast? Barriere Deauville Has it All
Published on April 15th, 2021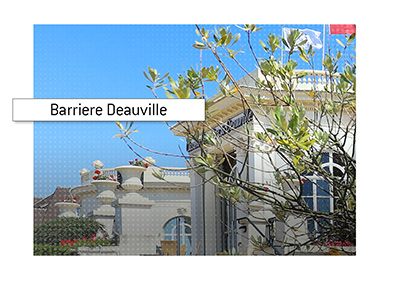 Northern France might not be the location you first think of when it comes to an entertainment section. However, there is one location that might draw your attention. That is the Casino Barriere Deauville.
This casino is located in the Normandy region of the country, specifically in Deauville. There are both restaurants and cafes available nearby for refreshment during the long hours spent gaming. Both Le Normandy and L'Hotel du Golf are the options that you will find at the premium level nearby.
There are a variety of different ways to try and win money at the Casino Barriere Deauville. There are a variety of slot machines available. There are classic machines, multi-screen and multi-bet machines all vying for your attention. There are also a variety of table games that you can choose from. Blackjack, war, punto banco, sic bo and both English and French roulette are all available.
Of course, these aren't all of the options available. There is an interesting electronic version of English roulette available. This automates many different typical elements of the game. Then, of course, there's poker. Texas hold'em and poker ultimate are both the options that you will find here. The latter of these is a particularly interesting way to play for those who are unfamiliar. Instead of trying to beat one another, everyone is trying to beat the bank. There are a variety of other rule changes that could add some more interest from those bored of the usual poker routines.
Luxury hotels, cafes, a casino and nice French coast? All can be found at the Casino Barriere Deauville.