The Rat Pack United to Perform in Las Vegas to Sold-Out Crowds
Published on April 26th, 2021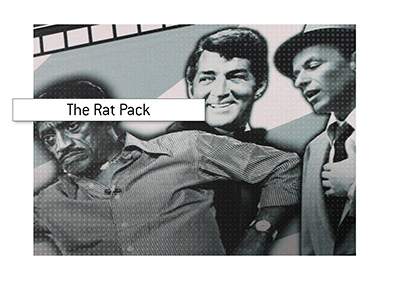 The Rat Pack was one of the most famous groups of entertainers of all time. They set their performance zone in Las Vegas in the 60s, each with their own followers and type of performances. The original group consisted of Frank Sinatra, Dean Martin, Sammy Davis Jr., Peter Lawford, and Joey Bishop.
The group's fame as entertainers was nearly unlimited. They made their name as singers, actors, comedians and just about any other sort of possible method of making crowds applause. And it worked. The 5 of them came from different parts of the United States and from different backgrounds, but they all united to perform in Las Vegas to sold-out crowds.
Because Lawford was the brother-in-law of President John F. Kennedy, members would campaign for the Democrat at times. The president also spent time with the group in Vegas, leading to the nickname of "the Jack Pack".
The remaining members of the group formed a revival tour in 1987, with Sinatra Martin and Davis all forming the Together Again tour. However, after only 5 shows, Martin withdrew from the tour, citing kidney problems. The tour continued until 1989, when Davis was diagnosed with throat cancer.
The Rat Pack were the superstars of their day. All concentrated in one place and leading their own entertaining careers. Yet they came together to perform magnificently for audiences in Las Vegas.