Viktor Blom - Poker Star Risen From the Internet
Published on May 2nd, 2021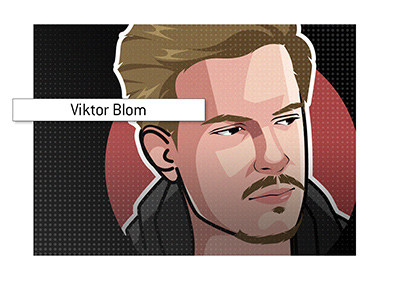 Viktor Blom is a Swedish poker player, but not in the traditional sense. He made his name (and his money) via online poker under the name Isildur1. Rising to fame in 2009, Blom took part in all 10 of the largest pots in online poker history. He then joined Team PokeStars and his identity was finally revealed.
Blom started playing poker at the age of 14, when taught by his older brother. Shortly, Blom and his brother set up online poker accounts before Viktor "Blom90" had his own. Over a few months he had made $275,000. However, this would not last, as he gathered it all up to buy into one of the higher-cash buy-ins. He then lost it all.
That didn't stop Blom though. He returned and had continued hot streaks, winning $1.7 million in 2 weeks of play on iPoker. It was in September of 2009 that Isildur1 started to get noticed while playing in high-stakes games against other professionals.
Blom played under this username anonymously for 2 more years, until he was unveiled in 2011 by PokeStars. His contract expired in 2012, but he was quickly signed by Full Tilt Poker, who he has played for since. Since signing with this team, he has paid more attention to live tournaments. While Blom has not received any bracelets in his playing days so far, he has managed a total of 4 money finishes at tournaments. His live tournament earnings as of 2020 exceed $2,900,000.
An anonymous star that has risen from the internet, Blom has most certainly made his presence felt in the poker world.
--