A Knowledge of The Fundamentals Is Essential
Published on May 11th, 2021 4:10 pm EST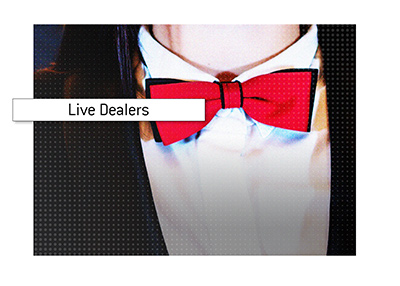 Live casinos are plenty of fun.
I mean, who wouldn't want to play casino games from the comfort of their own homes with a real, human dealer?
Technology has made great strides when it comes to online casinos, and "live casinos" are one of the great innovations for the industry over the past 10-15 years.
The question is - how do you actually make money playing "live casinos"?
After all, playing is one thing, but it would be nice to make money as well while doing it.
Here are some tips that you should take advantage of if you want to give yourself a great chance of making money playing at live casinos:
1.
Learn the rules of the game.
There is no easier way to blow through your bankroll than to not know the rules of the game that you are playing.
For instance, if you are playing blackjack with a live dealer, you need to know the basic rules of the game.
When should you hit? When should you double down? When should you use insurance?
If you know the fundamentals and have a basic idea of strategy, you will do much better.
2.
Take advantage of bonuses.
Casinos will offer all sorts of bonuses in order to keep their customers playing.
Initial deposit bonuses. Reload bonuses. Special bonuses.
Make sure that you are constantly checking your email to take advantage of these offers, as they will go very far towards boosting your bankroll.
Bonuses are literally free money (subject to playthrough requirements, of course).
Making proper use of bonuses is essential if you want to make money playing at live casinos.
3.
Practice proper bankroll management.
Nothing will end your fun faster than playing way above your bankroll.
You need to practice proper bankroll management if you want longevity at the live casino.
If you have a bankroll of $1,000 and you are putting down $100 bets in blackjack, you are not going to last very long.
At the minimum, your bankroll should be 100x the size of your bets.
So, if you have $1,000 in your bankroll, you should be betting no more than $10 per hand.
-
These three things will contribute greatly to your success when playing at live casinos.