Sports Betting, Online Casino Now Available to Canadians
Published on May 20th, 2021 1:34 pm EST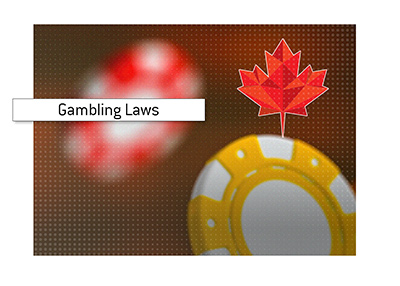 Earlier this week, Pokerstars reportedly sent out promotional emails to their Canadian customers, announcing that their online casino and sports betting products were now available to them.
In addition, Pokerstars offered these Canadian players a free $5 bonus to test out the online casino product.
Prior to this week, Canadians only had access to Pokerstars' poker product.
-
Gambling laws are on the verge of changing in Canada, and Pokerstars clearly feels as though the time is now to get out in front of the competition.
To start, a single-sport betting bill is making its way through the various levels of the Canadian federal government, and most people think that it is just a matter of time before a bill is signed into law.
When this happens, the likes of DraftKings and Fanduel will immediately set up shop in the country.
-
When it comes to online casino games, this is under the jurisdiction of the provinces that make up the country of Canada.
Clearly Pokerstars and its team of lawyers believe that the laws will shortly be changing in their favour, or else they wouldn't take the step of launching in Canada.
-
With Pokerstars having launched in Canada, I would expect other companies to follow close behind, as Canada is one of the richest countries (per capita) in the world, plus they are crazy about gambling.