Regular Hours, Regular Distancing Returning To Casinos
Published on June 13th, 2021 1:01 pm EST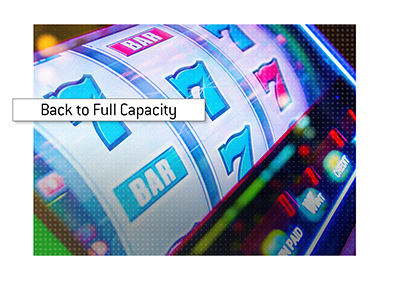 For fans of traditional brick-and-mortar casinos, things are finally starting to return to normal.
At the height of the COVID-19 pandemic, many casinos around the world were completely closed.
This caused many people to move to online casinos.
Online casinos are great, but sometimes you want the social aspect of the traditional casino.
The hotels, the flights, the food, the social interaction, the smell of the casino.
These are all things that many people missed during COVID-19.
-
As things start to return to normal across the world, this also means that casinos are returning to normal.
In recent weeks, Las Vegas casinos started to remove all of the mask and social distancing requirements that had been imposed by the state of Nevada.
Casinos in Las Vegas are now back to full capacity. Domestic travel has picked up, and soon international customers will be flooding Las Vegas once again.
European and Asian casinos are also returning to normal. King's Casino in the Czech Republic recently announced that they had returned to normal hours and occupancy levels, while many casinos in Asia have also followed suit.
-
With casinos returning to normal, players can now enjoy the social aspects of games such as roulette and craps.
Players can enjoy the live shows, the food, the posh hotel suites, etc.
It's been far too long, but things are finally starting to return to normal.