Euro Roulette UK Launched
Published on March 29th, 2007 8:58 pm EST
The King and Euro Roulette UK have teamed up to launch an exciting new roulette site dedicated to the UK player. The site, Euro Roulette UK, seeks to educate the UK player on how to properly play the game of roulette, and where to play it online.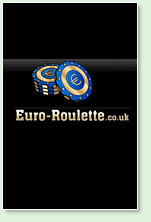 Euro Roulette UK offers a number of exciting features for the UK player, including:
-regularly updated roulette news
-comprehensive breakdown of some of the top casinos online
-numerous helpful articles, including "How to Play Roulette" and "Bankroll Management."
-a list of some of the best online casino bonuses around. Did you know that you can receive up to $400 in Free Real Money Chips just by depositing?
If you are a UK player, head over to Euro Roulette UK. You'll be right at home! Cheers!