"Champagne Papi" Officially Teaming Up With Stake
Published on March 2nd, 2022 5:48 pm EST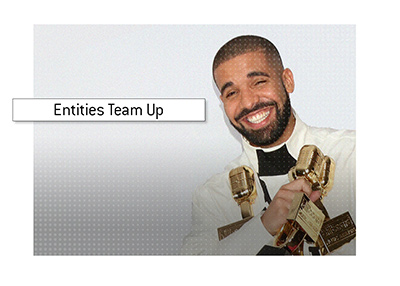 If you have followed his Instagram account, you likely know that Drake loves putting down some big bets on online betting platform Stake.com.
Drake likes playing high-limit roulette on the site, and he also made some waves after he placed three big bets on the recently played Super Bowl (he won two of them).
In fact, Drake has been photographed playing on Stake.com while he watched his beloved Toronto Raptors practice.
Drake obviously loves Stake, and it should come as no surprise that the two entities have officially teamed up.
According to Drake's Instagram page
, the music superstar is teaming up with the site in a promotion called "Drake on Stake".
The live promotion, which doesn't have a date as of yet, will see Drake play for "real money", which will then be shared with his fans.
Details are still sketchy as of this moment, though Drake has promised to reveal more soon.
-
It's unknown if this promotion has anything to do with the upcoming launch date of legal online gambling in Ontario, which is set to take place on April 4th.
Drake is a resident of the province of Ontario, so this might make sense.