How is Lightning Roulette Different From Traditional Roulette?
Published on March 14th, 2022 3:36 am EST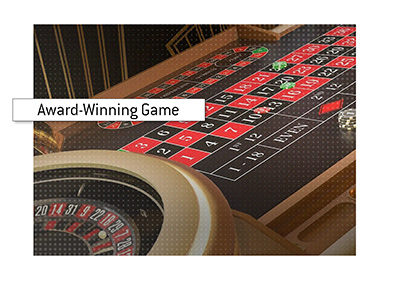 If you have watched Twitch.tv streamers that stream gambling from sites like Stake.com, you have likely seen them play Lightning Roulette.
Lightning Roulette combines your traditional European roulette with massive multipliers, which can dramatically increase the size of your wins.
Lightning Roulette is in a game show format, meaning that there is a croupier, special effects and the potential to have a nearly unlimited number of people playing at the same time.
-
So how does this award-winning game work?
It's simple.
Before each spin of the roulette wheels, players are invited to place their bets in a traditional fashion.
For people who place straight up bets, the potential payouts are juiced, as between one and five numbers will be "struck by lightning", meaning that there will be multiplied payouts of between 50x and 500x.
So, let's say that you "sit down" to play Lightning Roulette and place a straight up bet on your favourite number, 4.
Lightning Roulette will first randomly generate the number of "lucky numbers", and then each of these numbers will have a randomly generated payout.
These payouts can have multipliers of 50x, 100x, 200x, 300x, 400x and 500x.
So, let's say that you bet $10 on the number 4 and one of the Lucky Numbers ends up being 4, and this lucky number has a payout of 400x.
Let's say that the 4 hits - this would mean a 400x payout for you on your $10 wager, giving you a payout of $4,000.
-
Once the ball has settled in its number, bets are accepted for a period of time and the host spins the ball once again.
Lightning Roulette is so named as there are many spins of the wheel made within an hour, meaning that there is always plenty of action.
You can do automatic bets as well if you are busy at the time, or simply don't want to manually bet every time.
You can also set a stop loss on any losses, or automatically disconnect from the game if you hit a certain level of winnings.
-
Lightning Roulette has won a number of awards, and for a very good reason. It's a visually-appealing, addicting game.