Certain Gambling Sites Will No Longer Be Able To Be Streamed
Published on October 11th, 2022 10:21 pm EST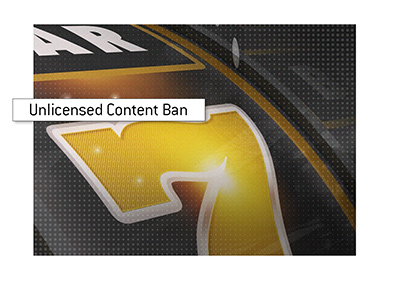 Twitch.tv is bringing the hammer down.
After a number of different gambling related scandals on the streaming site, Twitch.tv is implementing some new rules that will take effect on October 18th.
In order to stream slots, roulette or dice, sites must be licensed in "either the U.S. or other jurisdictions that provide sufficient consumer protection".
This takes direct aim at the likes of Stake.com and others.
In fact, in announcing their new gambling rules, Twitch.tv specificially named Stake.com, Rollbit.com, Duelbits.com and Roobet.com as sites that will no longer be able to be streamed on Twitch.tv for the time being.
Websites that focus on sports betting, fantasy sports and poker will not be impacted.
-
This change took place as a result of a couple of Twitch.tv gambling scandals, namely "ItsSliker" and his alleged compulsive gambling habit.
According to various media reports, "ItsSliker" borrowed hundreds of thousands of dollars under false pretenses from people, only to blow this money on his gambling habit.
A couple of Twitch streamers with some pull lobbied for Twitch.tv to ban gambling streams in general, arguing that it was causing harm to viewers.
Twitch.tv, under a considerable amount of pressure, eventually announced their most recent changes which target sites like Stake.com.
-
A number of prominent streamers will be negatively impacted by the changes, as some of these streamers make millions of dollars per year from their affiliations with the banned gambling sites.
They are obviously not happy.
Streamers in other gambling categories, such as poker, were worried that the changes would hit them, though Twitch.tv has made it clear that they are targeting sites that are not sufficiently regulated (in their opinion).
-
So, if you are wondering what has happened to all of the Stake.com gambling streams, this is the reason.