FedEx Founder Turned Company's Last $5,000 Into $27,000
Published on April 16th, 2023 3:58 pm EST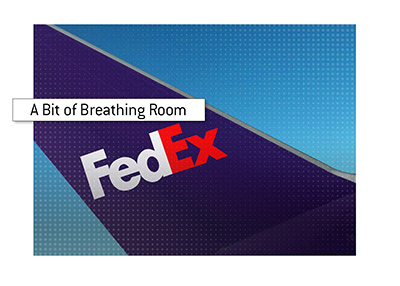 FedEx, which is worth $58 billion, is a company that practically everybody knows.
Did you know, however, that the founder of the company, Frederick Smith, once flew to Las Vegas with FedEx's last $5,000 in a desperate bid to attempt to save the company?
In the early 1970s, just a few years after Smith founded the company with a mixture of his inheritance and loans/equity investments, FedEx was on the ropes due to high fuel costs.
The company was trying everything to make it work.
Pilots were paying fuel bills out of their own pockets.
Desperate attempts were made to raise funds from outside investors.
Nothing was working, however, as fuel costs were killing the company.
With just $5,000 left in the company's bank account, Frederick Smith had an idea.
He would take FedEx's last bit of money and hit the blackjack tables in Las Vegas.
-
The trip went well.
Smith took the company's last $5,000 and transformed it into $27,000 at the blackjack tables, and he was smart enough to walk away with a profit.
Did the $27,000 solve all of FedEx's problems? Of course not - the company was still losing money at an alarming clip.
The win, however, did give Smith some renewed optimism that perhaps the comnpany could still make it.
With a bit more time (Smith's win bought the company another week of funds), Smith was able to obtain a crucial investment of $11 million, which would ultimately stabilize the company's finances.
-
A few years later, FedEx would turn the corner and post their first profit.
The company would eventually go public, and the rest is history.
-
If Smith had lost that last $5,000 at the blackjack tables, there is a very good chance that FedEx would have died on that day.
Instead, Lady Luck gave the company a bit of breathing room, and the rest is history.