Casinos Absolutely Maintain Lists of People Who Aren't Welcome
Published on May 1st, 2023 12:58 pm EST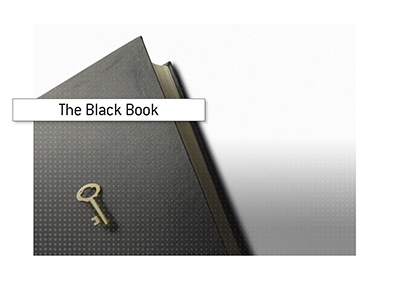 Do casinos maintain a "black book" that they use to block people?
Is there a "black list"?
The answer - absolutely.
-
To start, gaming commissions and control boards maintain lists of people that aren't allowed into any casinos in their states.
In Nevada, this is called the Excluded Person List.
In New Jersey, this is called the Exclusion List.
Casinos must not allow the people on these lists to gamble, or else they face sanctions from the state.
These lists usually include people with ties to organized crime, as well as known cheaters.
-
In addition to these state lists, there are also other lists that casinos maintain.
Quite often, these lists are maintained by third party companies, and the casinos will pay money to access these lists.
In addition, casinos will block players themselves, and will usually share this information with other casinos as well.
These lists can include advantage players (card counters) and people who try to gain an advantage through illegal means (card markers, etc).
These lists can also include people who were violent to casino staff, verbally abusive, etc.
It should be noted that advantage players aren't doing anything illegal, though casinos can still choose to block these players, just like they can choose to not take action from a winning sports bettor.
-
Casinos will work hard to deny access to mobsters, cheaters, etc., but they are also focused on protecting their bottom line, which means that they will also deny access to advantage players as well.
-
There are many different reasons that you can find yourself on a "list", and it's not a fun place to be if you enjoy gambling.