Unbelievable Win Turned Out To Be a Promotional Stunt For James Bond Movie
Published on May 15th, 2023 2:01 pm EST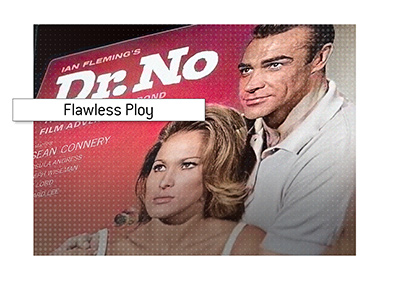 The story is legendary.
Sean Connery sits down at Casino de la Vallee in Italy in the early 1960s and goes on an epic winning spree while playing roulette.
The story goes that Connery, after losing two straight bets at the roulette table, decides to put it all on 17.
Connery wins, and puts it all on 17 - again.
Connery wins for the second straight time.
Third times the charm, as the future James Bond puts it all on 17 and wins - again!
According to reports, Connery walked away at this point, his pockets bulging with his new winnings.
-
The story quickly made its way around the world, as Connery had reportedly pulled off a 50,000/1 feat by correctly placing it all on "17" three times in a row.
Dr. No, which was the first James Bond movie to ever be released, benefited from the Sean Connery press, and the movie became a hit.
This was before the days of cell phones and social media, so nobody doubted the story, as it was right there in black and white.
-
It turns out that Connery's remarkable winning streak was a promotional stunt to generate press for Dr. No, and it absolutely worked.
It turns out that the roulette wheel was temporarily rigged, and the bets were staged. According to reports, the production company approached the casino about the proposed stunt, and the casino agreed.
Connery won his "three straight bets on 17", and the money was quickly returned to the casino.
News of the "win", which was bogus, ended up circulating around the globe, which helped to market Dr. No, which starred Sean Connery as Dr. No.
In this day and age, the stunt surely wouldn't have worked, but back in the 1960s, the ploy worked flawlessly.