Casino, Oceans 11 Top List of Most Famous Casino Movies
Published on May 26th, 2023 8:00 pm EST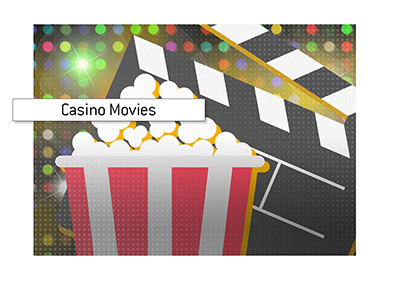 When you think of famous movies involving casinos, you probably think about the likes of Brad Pitt, Robert De Niro and Daniel Craig.
This is certainly not a definitive list by any means, but here are five famous movies that used casinos as key plot points:
1. Casino Royale.
This James Bond movie, which features Daniel Craig as James Bond, features a famous scene where Bond wins a high-stakes poker showdown against a couple of other players.
Seemingly beaten in the hand, Bond turns over a straight flush to win the massive pot.
2. Casino.
The Martin Scorsese classic that features the likes of Robert De Niro, Joe Pesci and Sharon Stone, to name a few.
The movie highlights the role of the mob in Las Vegas, and is easily one of the best Las Vegas/casino movies of all time.
3. Ocean's Eleven.
So good that it had to be remade. The original Ocean's Eleven had a different ending than the one that features the likes of Brad Pitt and George Clooney.
This movie is about a group of criminals that conspire to pull off a heist of Las Vegas casinos - the crime seemingly impossible to pull off.
4. The Hangover.
A comedy that catapulted multiple people to superstardom. The movie centers around a bachelor party in Las Vegas that goes hilariously awry.
5. Rain Man.
While the casino isn't the major focus of this movie, Rain Man does feature a famous scene where Dustin Hoffman's character uses his enormous mental powers to pull off a major win at the blackjack table.
-
There are other movies that could certainly make this list, though these are five of the top casino movies of all time.