Why Should I Play in Las Vegas Rather Than Online?
Published on December 14th, 2008 6:02 pm EST
Unless you have been living under a rock, then you should know that the world is currently in the grip of a crippling global recession.
People are worrying about their homes, jobs and wallets. This has left many people unable and unwilling to shell out money for their annual pilgrimage to Las Vegas, aka "Sin City".
The bad news is that maybe you don't have enough money to justify making the trip to Las Vegas to play slots and maybe play some hands of blackjack.
The good news?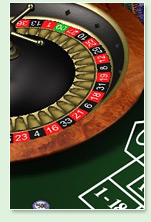 There are a world of online casino options available online. Games that you can play from the comfort of your own home while wearing a bathrobe.
In case you are worried about the legitimacy of these online games - don't be. These online casino companies are subjected to regular audits, and if there were any hint of impropriety, then they wouldn't be in business for very long. Also, many of these companies (for instance, Party Casino) are run by billion dollar publicly-traded companies. I don't think that a publicly traded company is going to rig their online casino game, do you?
There are a vast array of games available - video poker, online roulette, keno, blackjack, slots and many others.
Here are the things that I enjoy most about playing from the comfort of my own home:
1. I can play in my pajamas if I want.
2. I don't have to tip anyone (except for my wife if she brings me a drink).
3. I don't have to pay for expensive meals, hotel rooms, etc.
The best part?
Bonuses.
All online casinos will offer lucrative bonuses to get you to deposit at their site. The online casino business is COMPETITIVE and companies will shell out good money to earn your business.
What kind of money are we talking about?
Many companies will offer sign-up bonuses of $200, $400 and even $888 just for signing up and depositing. You won't get that kind of a bonus in Las Vegas - you won't get any kind of a bonus!
If you can't afford to travel to Las Vegas this year, don't worry - playing at an online casino will very likely work out to your benefit anyways, as you will end up with significantly more money in your pocket when all is said and done.