Making Yourself a Better Roulette Player
Published on January 1st, 2012 1:54 pm EST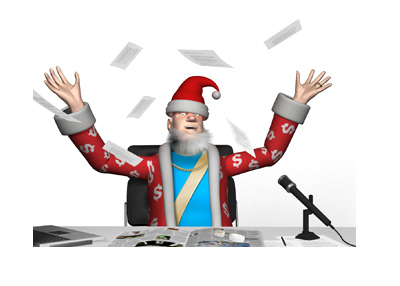 It's that time of year again. Everybody is making resolutions to make themselves fitter, richer and happier. People are cutting back on the calories, signing up for gym memberships and thinking about changes that they could make to their careers.
If you are a roulette player, January 1st, 2012 is a great time to make some resolutions that will make you a better player at the roulette table. Here are three resolutions that every roulette player should be making this year:
1) I will enjoy the game more. If you aren't enjoying yourself at the roulette table, then this means that you are likely gambling over your head. Scale back on the size of your bets in order to enjoy yourself more. If you can't afford to lose the money that you are gambling with, then scale back on your bets.
2) I will learn more about the game. Do you know about the
difference between the American roulette wheel and the European roulette wheel
? Do you know about all of the
different roulette bets
that you can put on? Educate yourself about the game and you will almost certainly end up winning more money.
3) Be more social. Roulette is a social game - it is best enjoyed with other people. If you are planning on hitting the local casino, invite some friends along and you will almost certainly have a much better time. Even if you are playing online, try playing with a live dealer and the entire experience will almost certainly be enhanced.
--
These are three substantial changes that you can make to make your roulette experience a much more enjoyable one in 2012.