Mobile Gaming Will Continue To Explode in Popularity in 2013
Published on January 1st, 2013 2:43 pm EST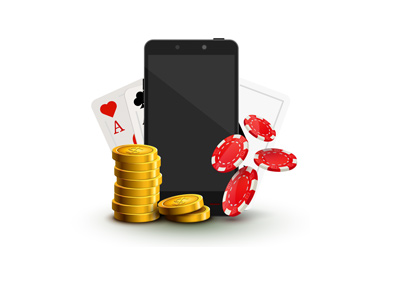 2012 was a tremendously exciting year in the world of online casinos.
The biggest "change" that continued to hit the industry in 2012? The continued integration of mobile gaming into the online casino landscape.
A few years ago, the big game-changer in the industry was the introduction of "live" dealers. Here is how it worked - you sat down at your computer, logged in to your favourite online casino site and watched as a real dealer actually dealt your cards, just like at a "live" casino. Web cams were used to give this ultra-realistic feel, and it was a true game-changer for the industry.
This quantum leap forward for the industry is being surpassed by another innovation - mobile gaming.
Many online casinos are now offering their players the opportunity to play roulette, blackjack, slots and a host of other games through their mobile devices. Many online casinos have ported their software over to mobile platforms, making it possible to play games such as roulette or slots through your mobile device, whether it be an iPhone, Android device or some other type of smartphone. Now you can play real money online roulette as you commute to work on the phone or lay out on the beach. It really is an exciting new era.
In 2013, expect this trend to continue. Online gaming companies will continue to sink their resources into developing their mobile gaming platforms, which will result in enhanced mobile gaming packages that will offer more and more features.
It truly is an exciting time in the industry right now. Technology is changing by the day, but the online casino industry continues to keep right up.
--
Here's to a prosperous year in 2013, and best of luck at the tables!