Online Gaming Market Underwhelming in Delaware So Far
Published on March 17th, 2014 6:45 pm EST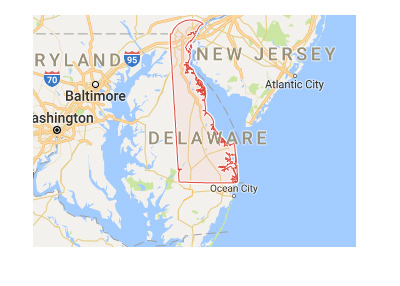 According to the Delaware Lottery, the state's three online gaming firms (Delaware Park, Dover Downs, Harrington) generated $64,986.14 from "table games" in the month of February.
Delaware, along with Nevada and New Jersey, all recently opened their arms to online gaming. All three states now offer online gaming to residents of the state, as well as temporary visitors to the state. All three states are hoping that their newly opened online gaming market provides much needed tax revenues.
In the case of Delaware, the early returns have been somewhat underwhelming. The state's three major sites collected a total of $166,454.76 in gaming revenues in February, up a bit from the month before.
As mentioned, $64,986.14 of this total came from "table games", while $27,496.80 came from video lottery and $73,971.82 came from poker rakes and fees.
--
The state saw a significant drop-off in new player sign-ups in February as well, as just 693 new registrations were generated by the three sites. That is down dramatically from the 2,654 accounts that were generated in November of 2013 (the first month of operation for the state's online gaming market) and also down from January of 2014 (1,006).
In short, the online gaming market in Delaware doesn't quite look like the slam dunk that many people thought it was going to be. It will be interesting to see how this impacts other states who are also thinking about trying out online gaming.