Who Owns The Online Casino That You Are Playing At?
Published on March 21st, 2016 3:26 pm EST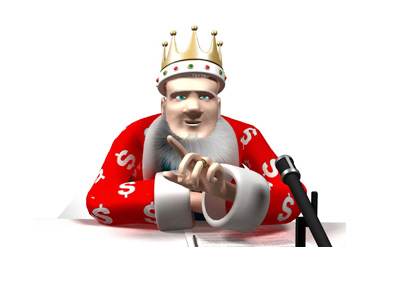 It's important to determine the trustworthiness of the online casino that you are playing at - after all, you are counting on them to pay out in a timely fashion, and you are also counting on them to have a superior customer service experience.
There are online casinos out there that you should avoid like the plague, and there are other online casinos that are certainly worthy of your business.
One of the questions that I see asked most often - how do you determine which online casinos should be trusted and which should be avoided?
One of the best ways to determine an online casino's trustworthiness is to determine who owns them.
Are they an independent operation that has not been in business for very long? If so, go elsewhere - they might be fine, but the risk of them folding up shop and disappearing overnight increases exponentially if they don't have a solid name behind them. The online casino business is a tough business, and many companies have folded without paying their bills.
Here are some of the companies that are trustworthy and are worthy of your business:
GVC Holdings plc
William Hill
Amaya, Inc.
Coral
Note: GVC Holdings plc owns PartyPoker while Amaya, Inc. owns Pokerstars and Full Tilt Poker
This is not an exhaustive list, but you can trust any of these five companies listed above. I would have no problem giving my personal information to any of the companies listed above, and I know that I would receive any payouts due to me.
-
There are literally hundreds of online casinos on the market - some are worthy of your business, while others should be avoided at all costs.
You should always do your due diligence when it comes to signing up at an online casino - you are entering into a business relationship, which means that you should investigate which company owns the online casino, as it may have a dramatic impact on your ability to get paid in the future.